These are some more early transistors that I've had for more than 20 years.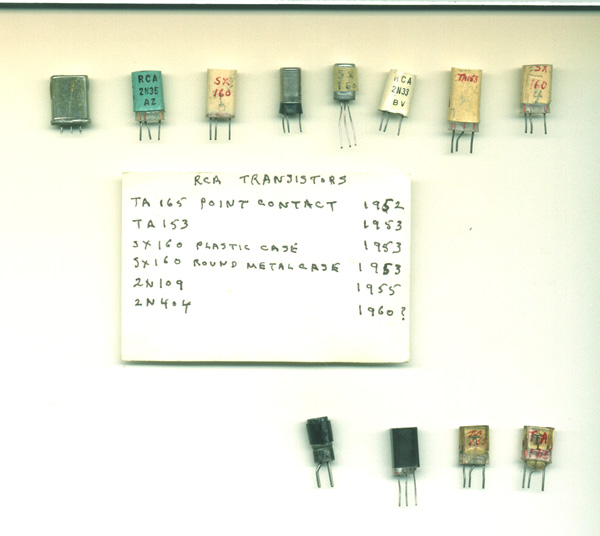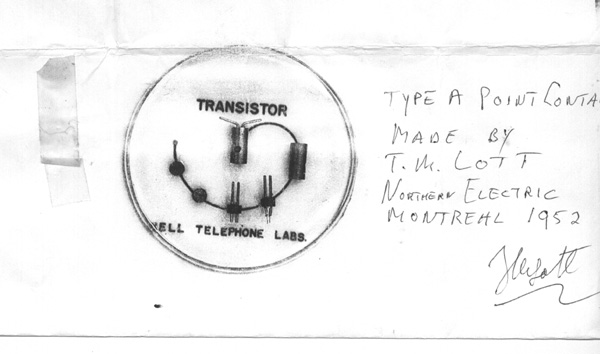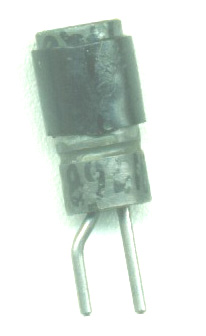 This Point Contact transistor was under the scotch tape on this piece of paper when it was given to me.

Under the black plastic cover is a hole

with a screw in it. Point Contact adjustment?

Does anyone know anything

about T.M. Lott?

This note was with the transistors when they were

given to me.

Thomas M. Lott is listed in the 1955 IRE Directory as "Dev. Engr." at Northern Electric in Montreal, having joined in 1952.

The '59 issue shows him as a "Project Engineer" at Eimac in San Bruno.

The '62 issue lists him as "Senior Engineer" at Ampex Data Products Co. in Redwood City.  (He'd probably gotten caught in the 1960 force-meltdown at Eimac.)

The '70 issue gives "President" of "Electro-Service Mfg. Co." in San Mateo.

The '92 and '99 issues cite "Vice President" of "Vbc Inc." in San Mateo.  (I assume "Vbc" is a play on a transistor parameter.)

The above information was provided by my buddy

Ludwell Sibley, president of the Tube Collectors Association.