Homebrew Glass cased battery set

using Cockaday tuner.

With 5 Gold Super Airline GX-201A tubes.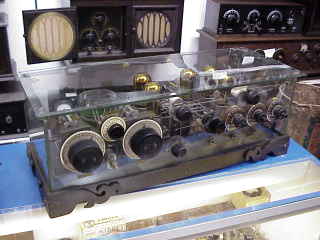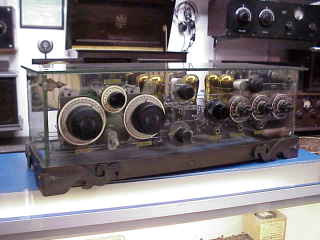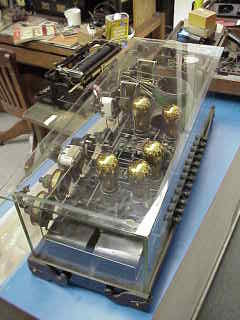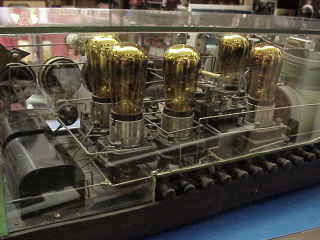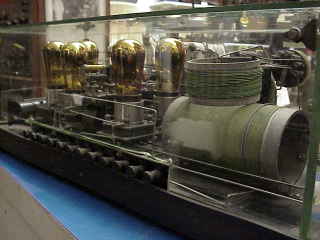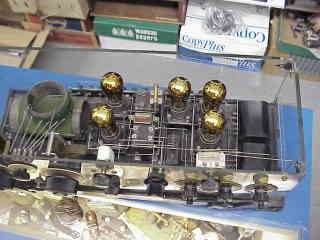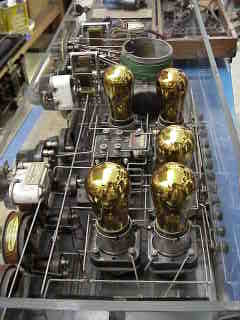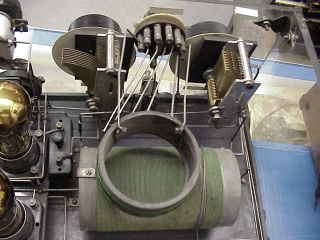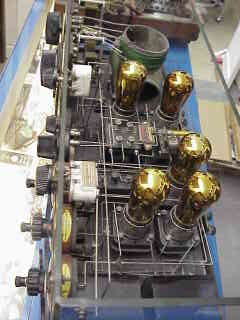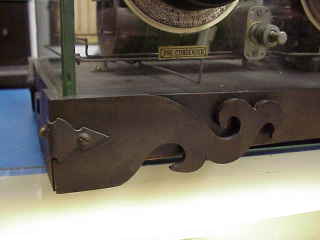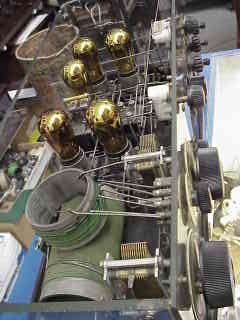 Front view, note the fancy trim pieces on the base.

Rear view showing close-up of tubes and Cockaday tuner

Top view with glass

top in place.

Top view with glass

top removed.

Gold Airline GX-201A's

and Federal audio transformers.

2 more views from above with glass top removed.

Close-up of base trim. This trim was made from

a hard rubber panel off of another radio. Panel engravings from the other set are visible on the back of trim pieces.

I bought this set at the 1998 AWA Rochester by the light of my flash light at 5:30AM on Wednesday the first day of the event.

I have searched since then for the 5 Gold Super Airline GX-201A's now in the set.

Thanks to a good friend I managed to aquire the last Gold tube to complete the display.


This page was last updated on: October 1, 2009