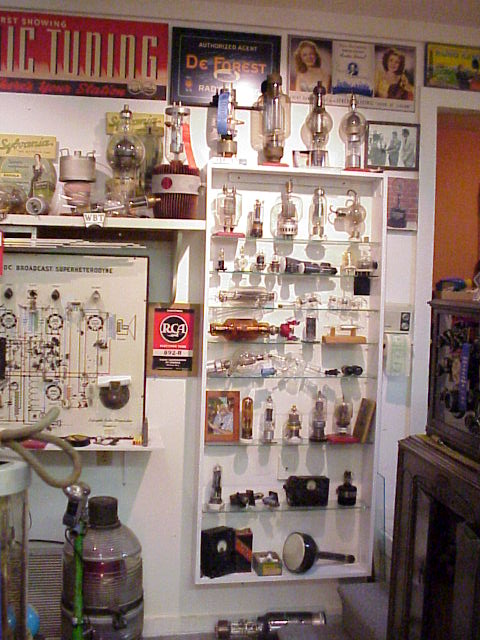 I Built this new section of shelves

to display some of my tube collection the last week of July, 2011.

The frame is built with 1X6 clear pine, the corners are reinforced with 3" angle brackets. The frame is secured to the wall with heavy duty wall anchors.

I used 1/4" hardwood dowels to support the 1/4" plate glass shelves.

A local glass shop cut the shelves from a sheet that I had scrounged nearly 20 years ago, it's the same glass that's used for the sliding doors on my built in the wall display case.

The sheet of plate glass was 31" wide so that's how wide I built the case. They were able to get eight 5"

wide shelves form the sheet.

I drilled 1/4" holes spaced 6" apart in the sides of the case for 1 1/2" dowels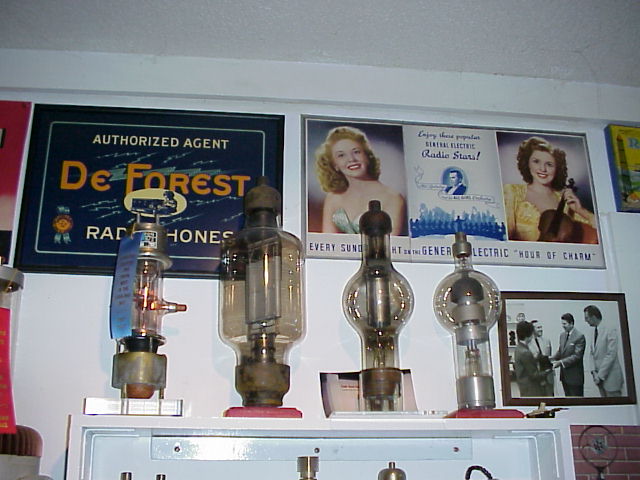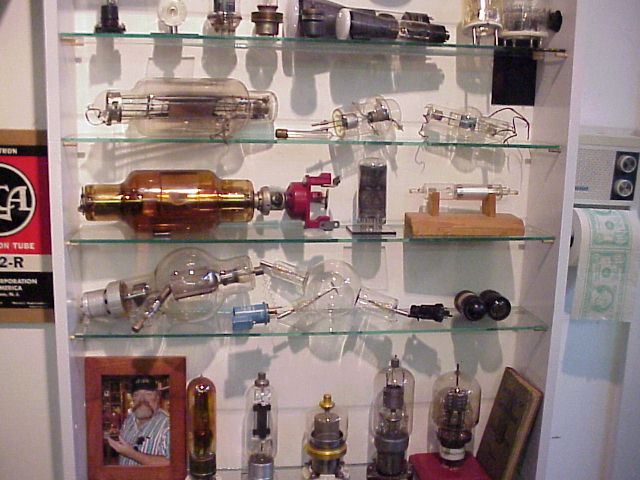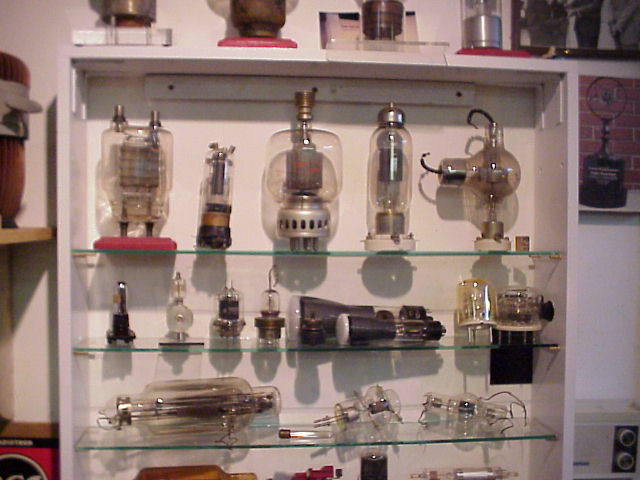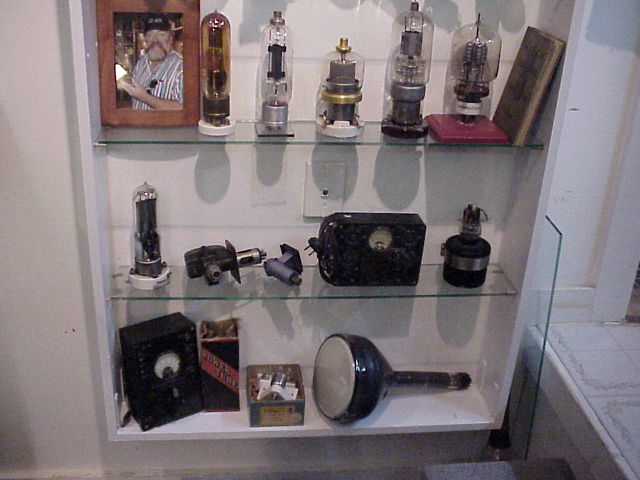 PLEASE sign my Guest Book