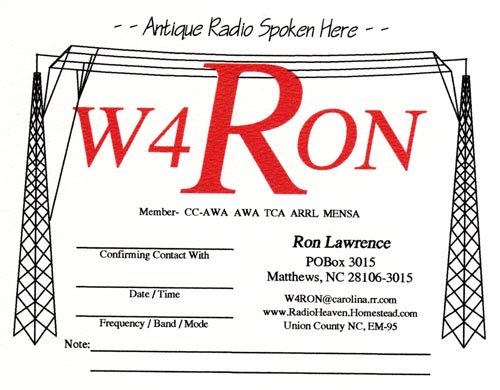 I acquired W4RON as my amateur call sign in October of 2007

via the vanity call sign system. I had been watching in on QRZ.com since 1995. It expired in 2005.

The previous holder was  Harvey E. Stewart Sr. of Georgia.

He was apparently the original owner of it. It first shows up in the winter 1950 call book under his name. A lot of friends searched earlier call books and it was not listed until the winter edition in 1950.