Welcome to the newly updated

"2013 Photo Tour" web page.

Like I assume with most collectors, I'm always moving things around, tweeking the display, trying to fit in the latest addition to the collection.

Below are photos that were taken in the first week of October 2013.

I hope you enjoy the tour.

At the end of the page you'll find my "GuestBook"

I'd appreciate it if you'd sign it and give me your comment about the latest photos.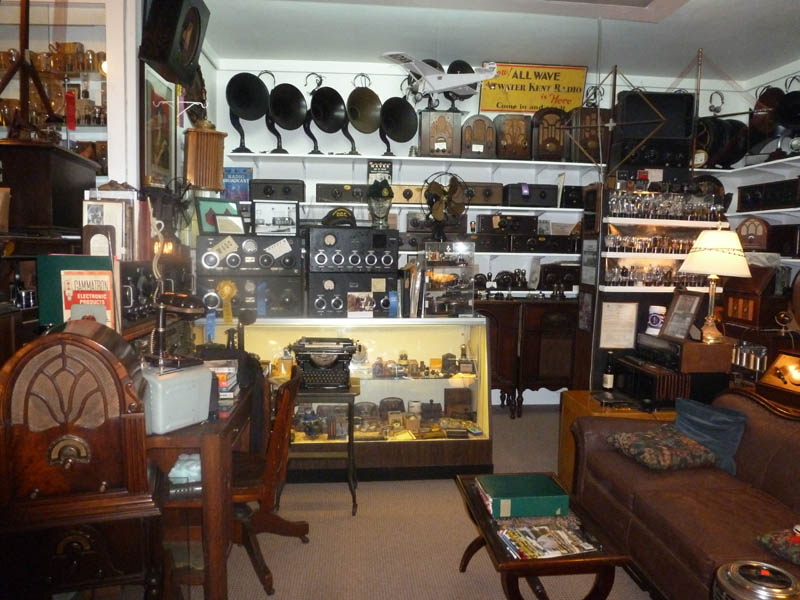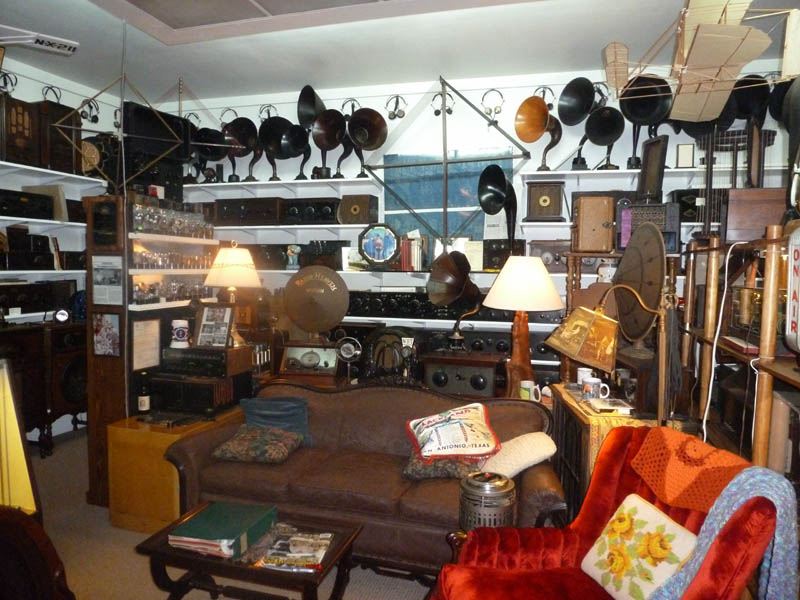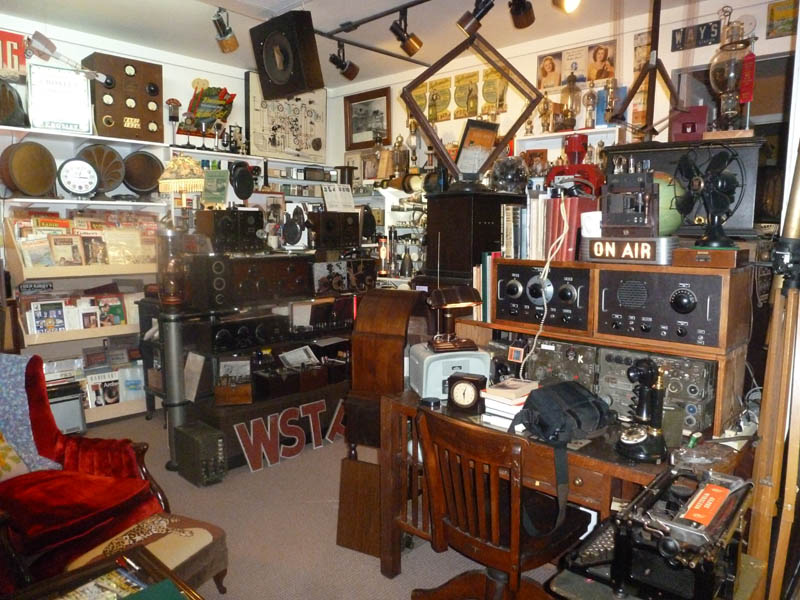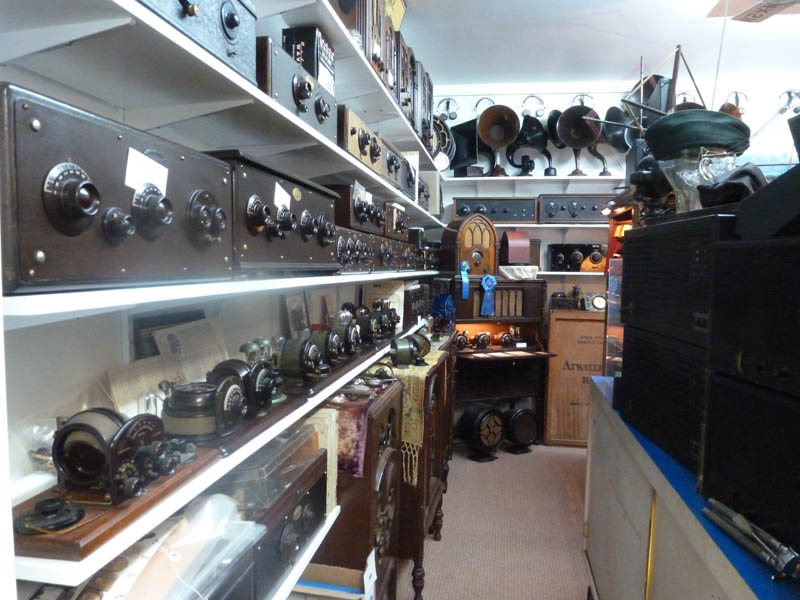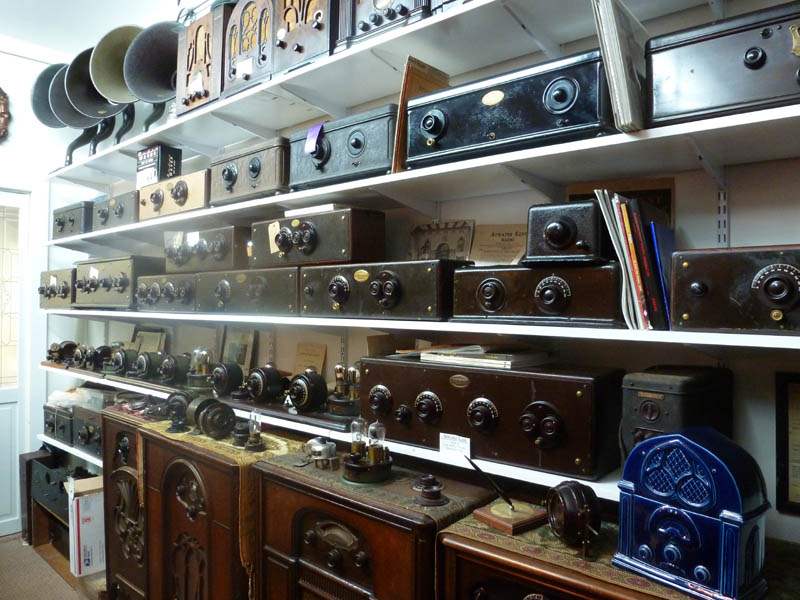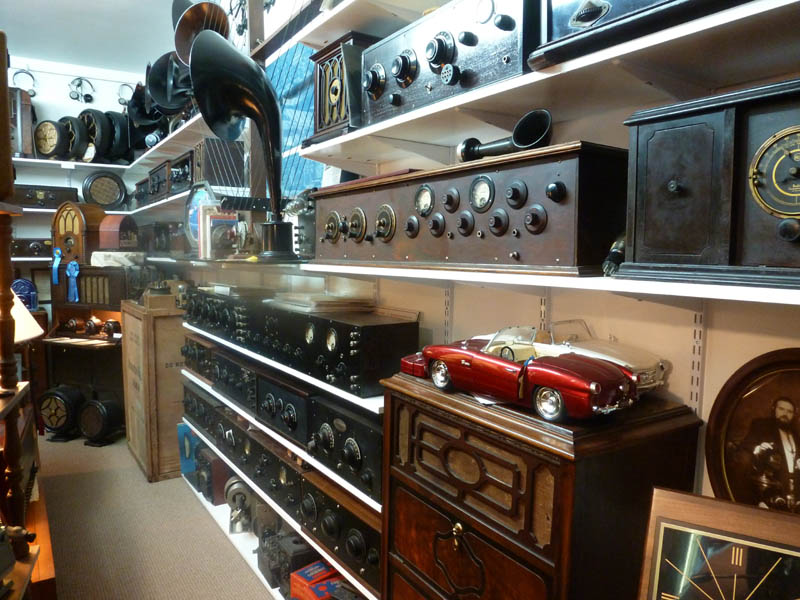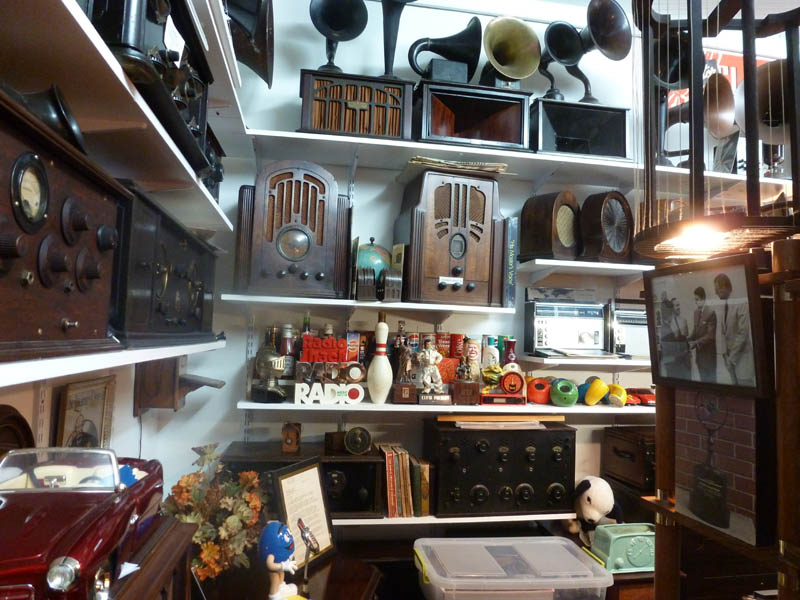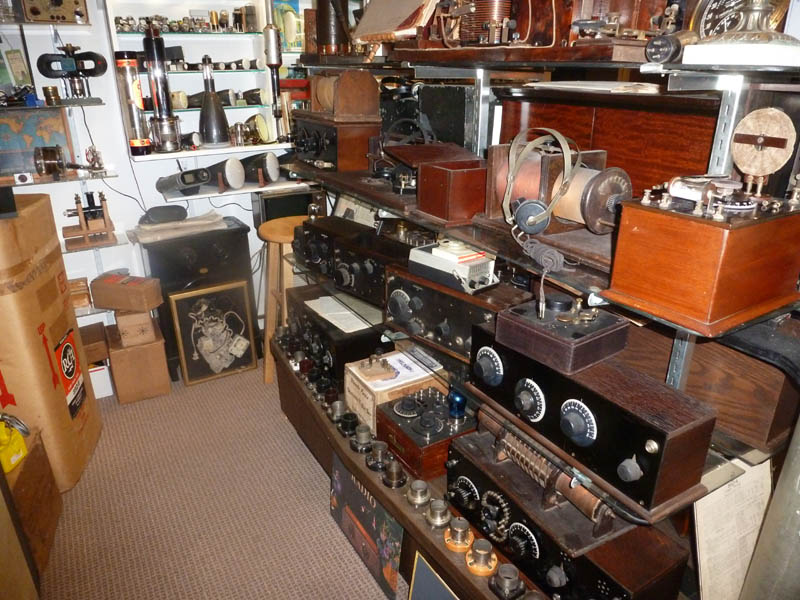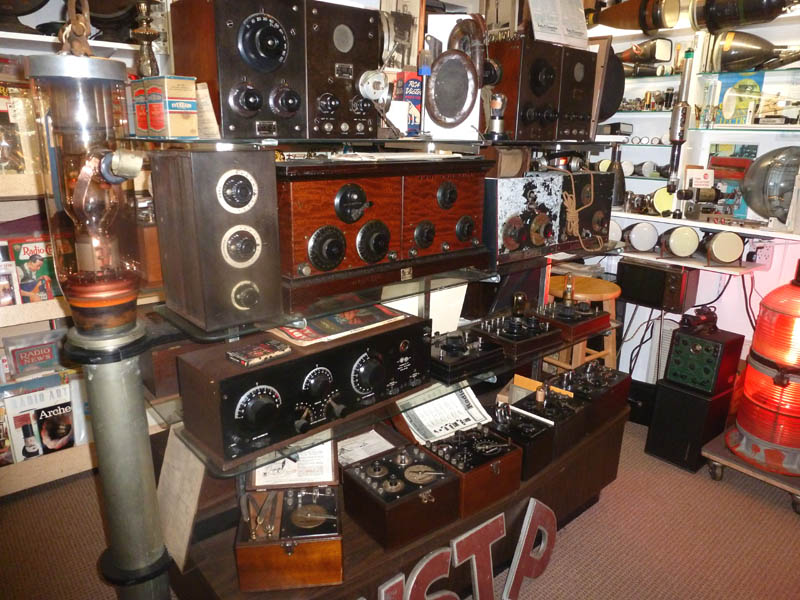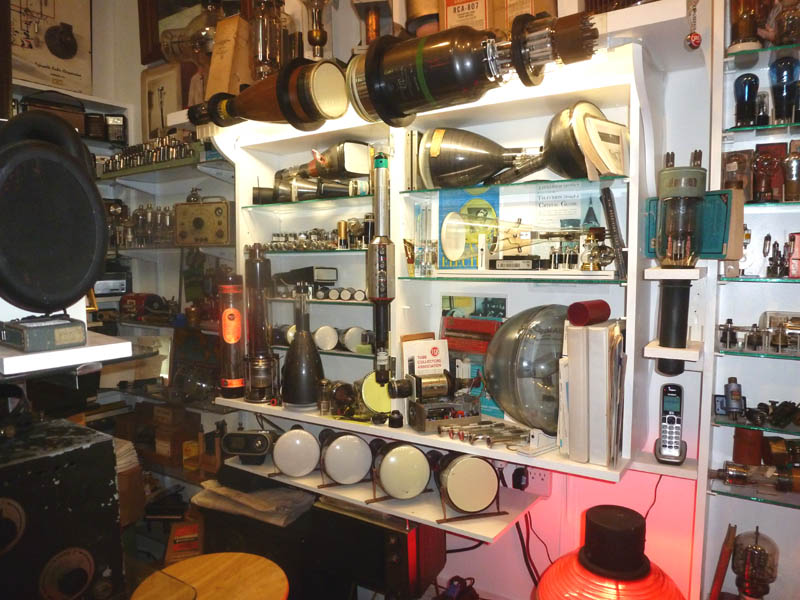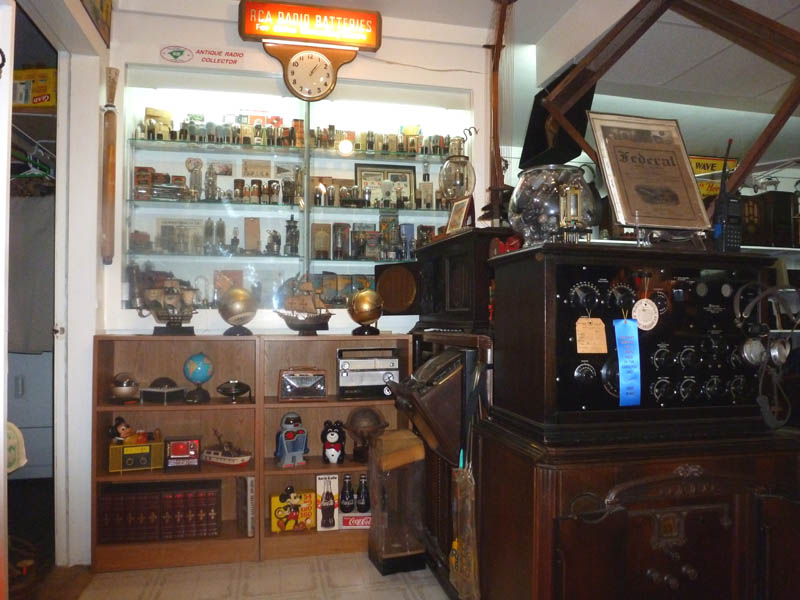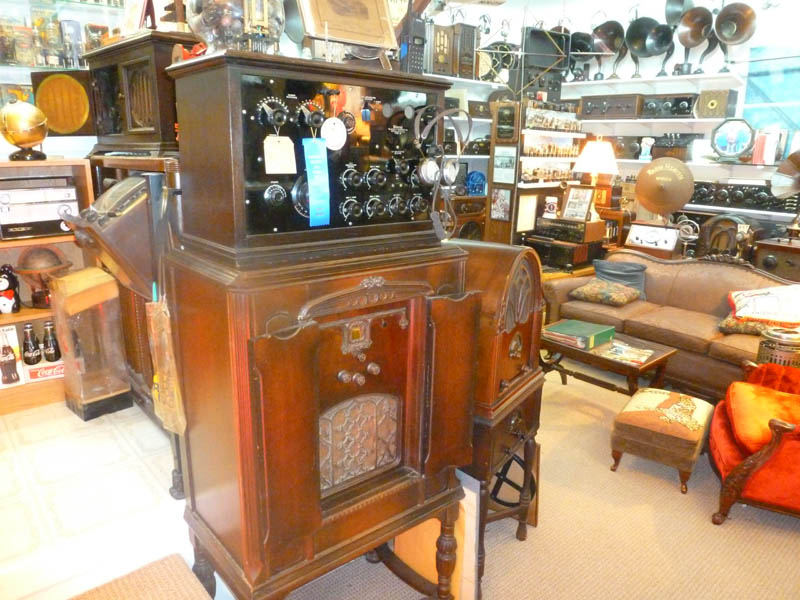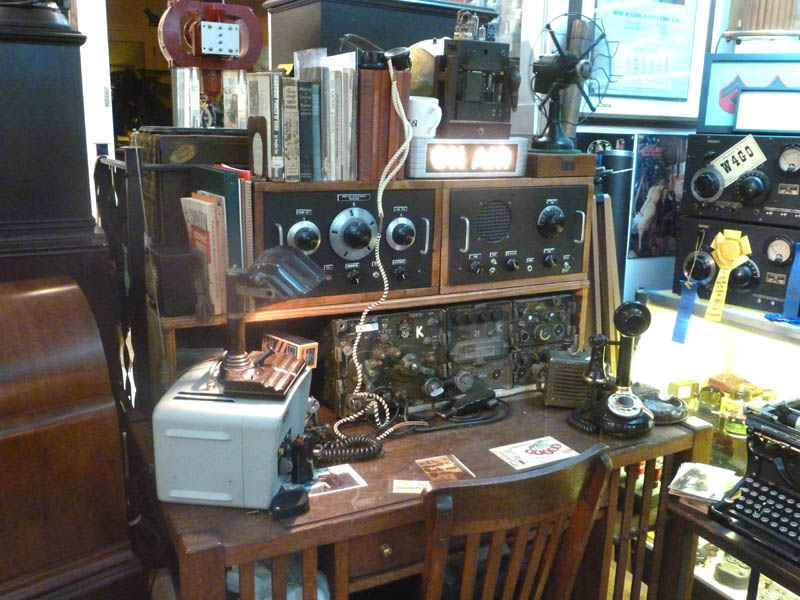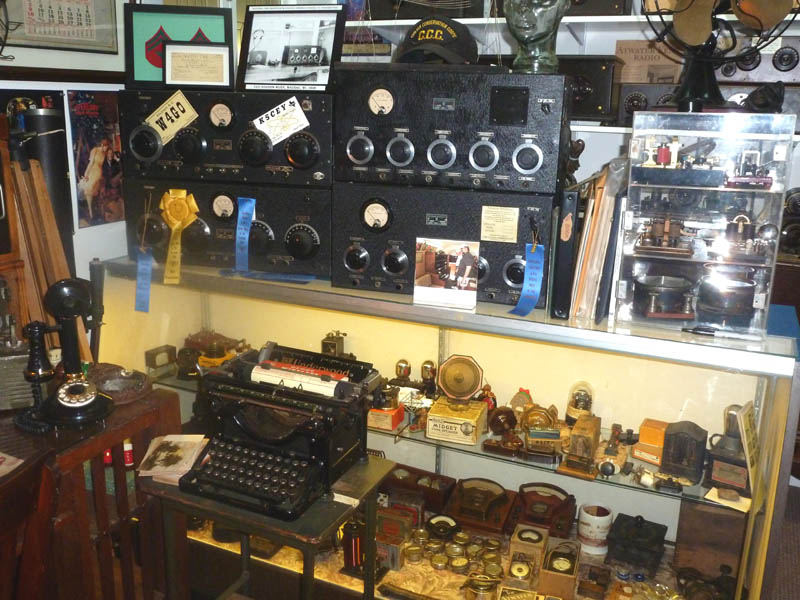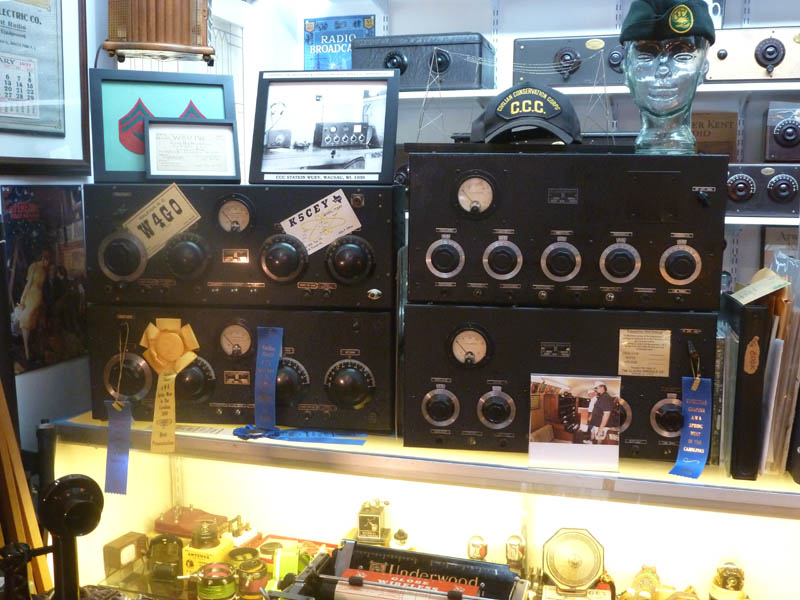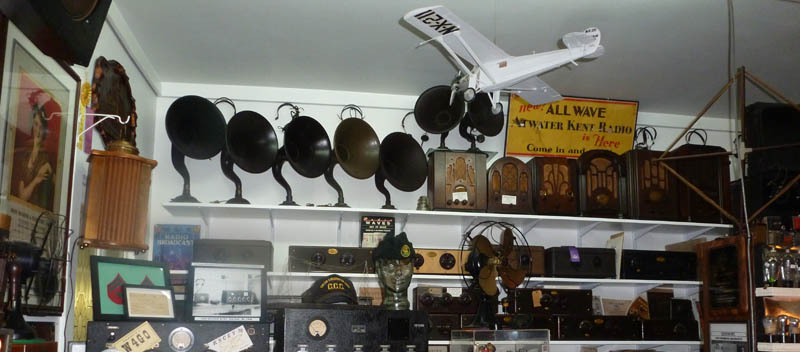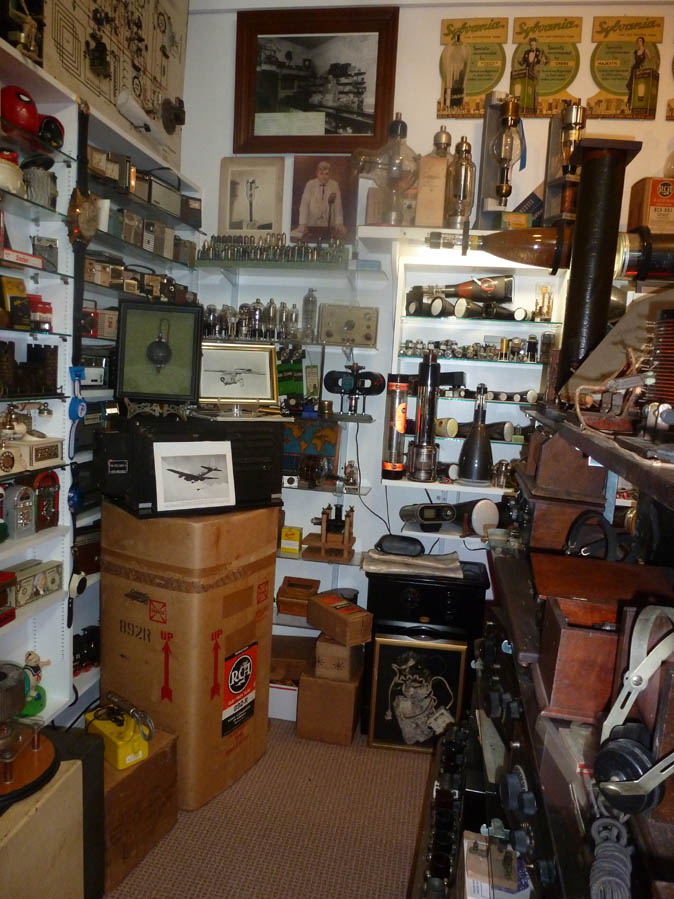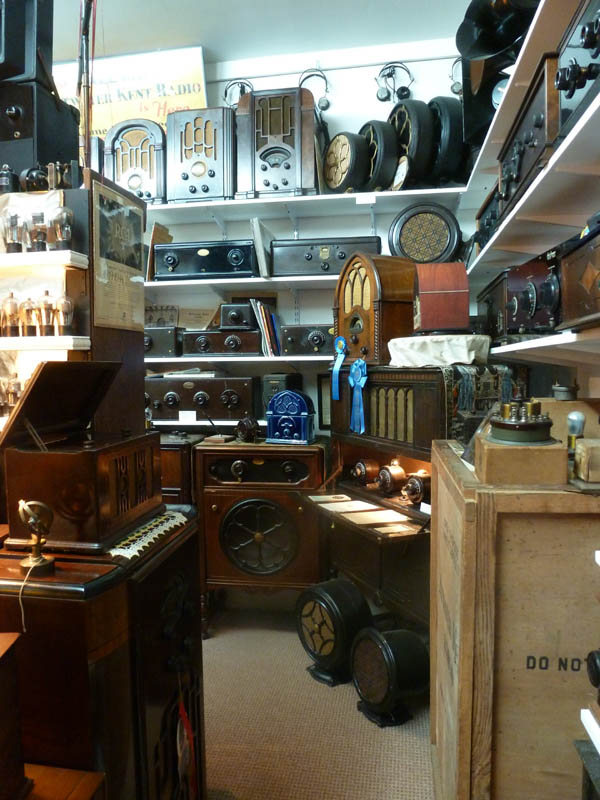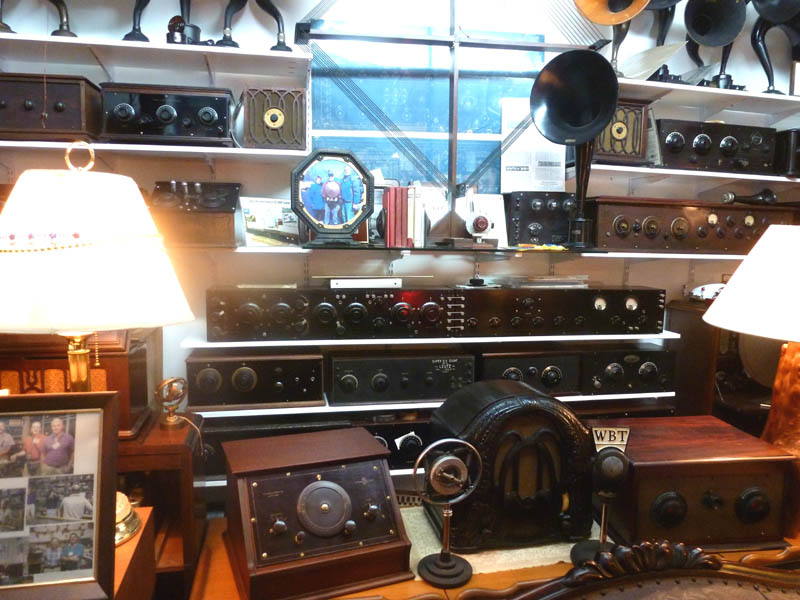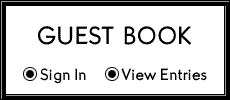 Thanks for visiting.

Please sign my Guest Book


Above are my four Clough=Brengle transmitters. They were built under contract for the Civilian Conservation Corp in 1934.

The 2 stacked on the left are model 4581s and have serial numbers 157 & 158

The 2 stacked on the right are model 87s and have serial numbers 16 & 17.

The 2 on the left were bought at Johansons's Electric in Greensboro in 1946 as WW2 surpluselectronics. They were bought by seperate people, the # 157 wound up in Texas where it was when I bought it, the # 158 spent it's entire life since 1946 here in NC.

I do not know any history of the model 87s. They were both found on ebay.

To visit a web page about the Clough-Brengle transmitters "Click" here.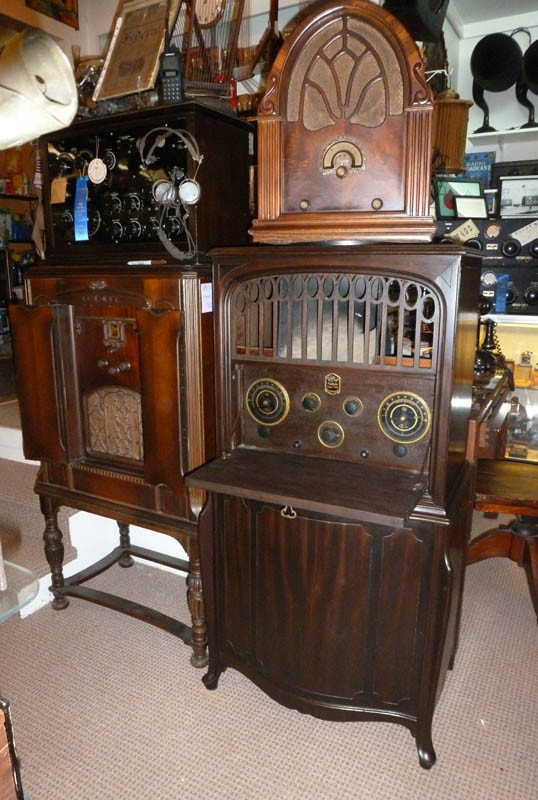 This is a Radiola Super VIII made in 1924.

It was RCA's first floor model radio. It sold for $425, for that price you could have bought a new Ford Model T car. It uses 6 UV-199 tubes, it has the same chassis as the Radiola AR-812 portable super-het.

I've been looking for one of these for more than 30 years, this is the first one that wasn't priced outa site or badly refinished.

This one is 100% original finish.

You'll notice that is missing the grill cloth, hopefully I can find the proper replacement grill cloth for it.

This photo and the one below show the horn speakers and radios sitting on the top shelf. I'm glad the room has a 10' ceiling to allow me to have shelves this high.