2J36A Magnetron

found sealed unopened in original box

One of the members of the Tube Collectors Association posted a listing saying he was cleaning out and had some 2J36A tube for sale. After looking it up on Google I knew I had to have one.

When it arrived I was stunned to find it still sealed

in the original UNOPENED box.

These tubes go back to WW2.

I was in a quandry, I couldn't hardly wait to open it, but it's a historical artifact, it's only unopened once.

I thought about for a day and decided that it's not all that rare and I might as well open it and enjoy it.

Below are photos of the opening of this tube box.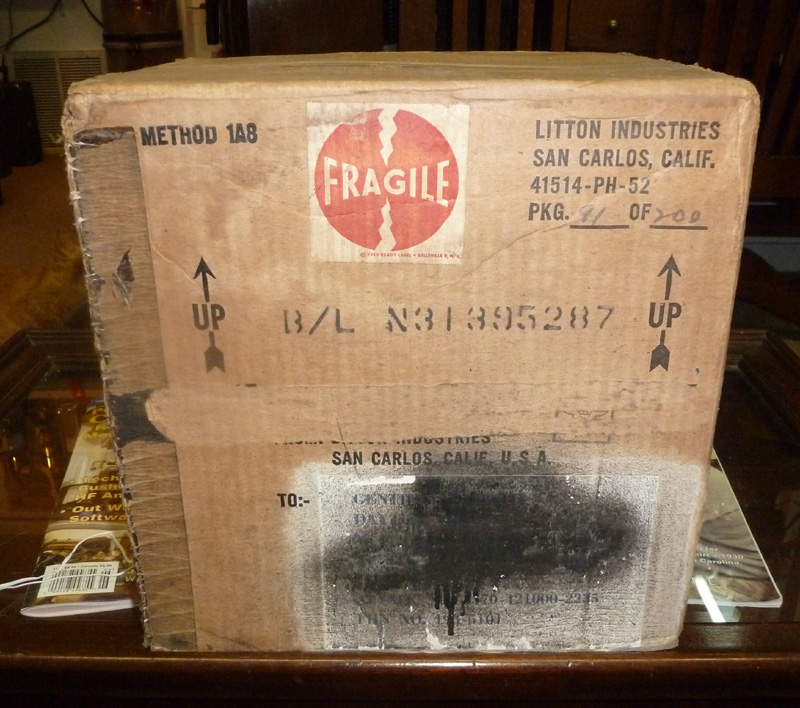 This is the unopened box that was inside another box for mailing.

This photo and several below show the data on the outside of the box.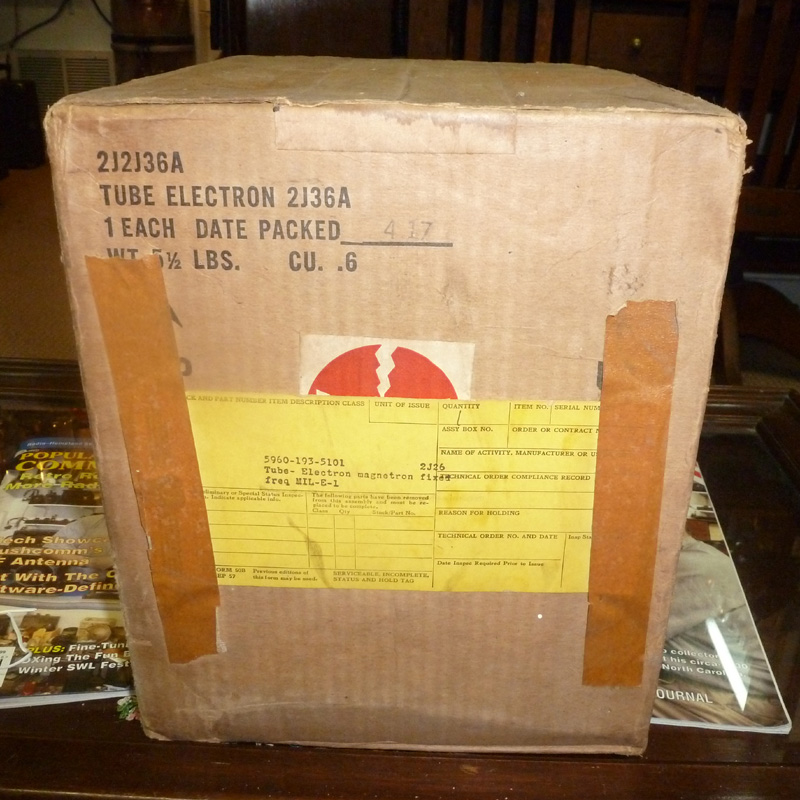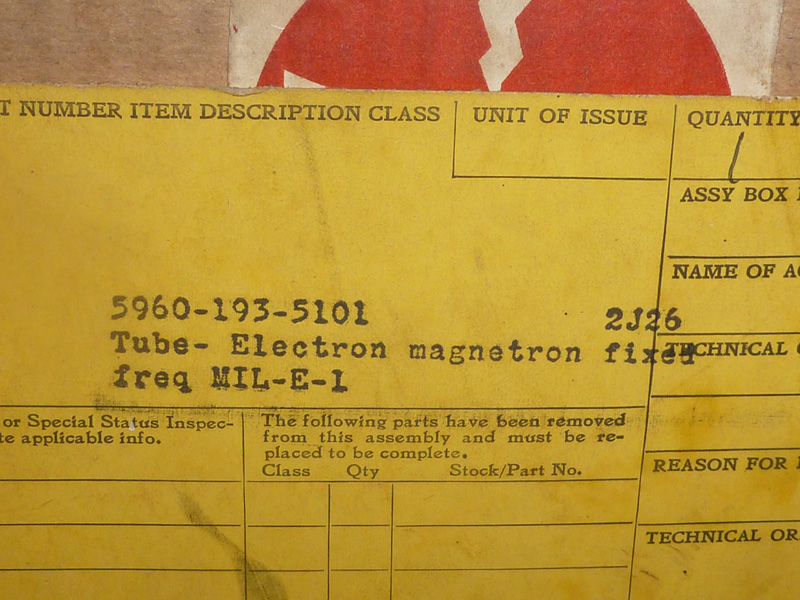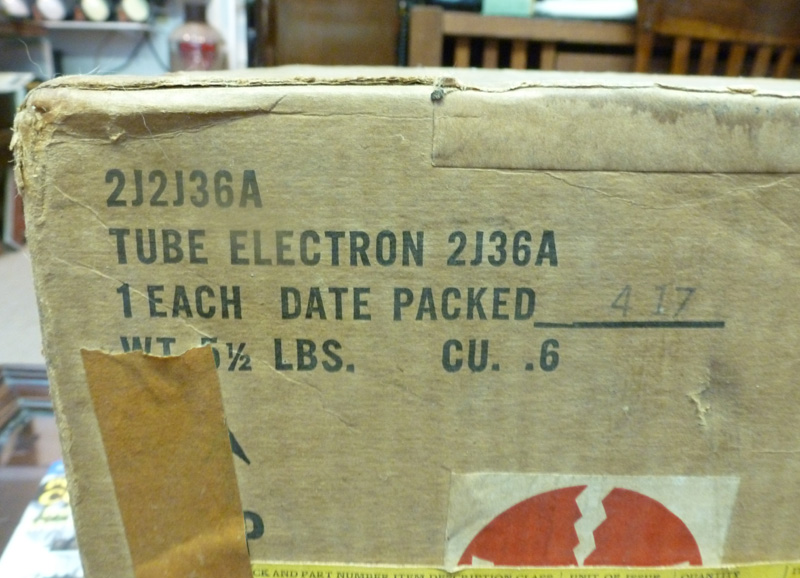 It appears that the date code means the 17th week of 1954.

I was hoping it meant the 17th week of 1944 which would put it

in WW2, but insude the box I found a piece of paper with a 1953

date on it. Oh well, it's not as early as I thought. :(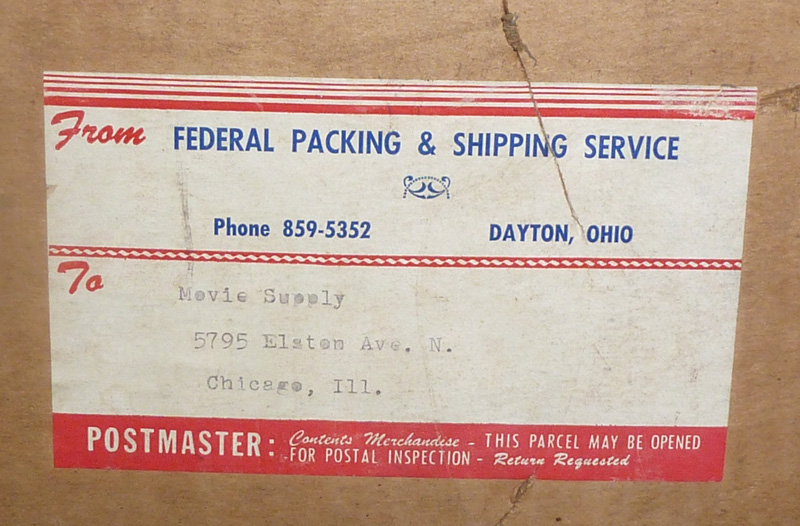 This is the original shipping label. I wonder what "Movie Supply"

used them for?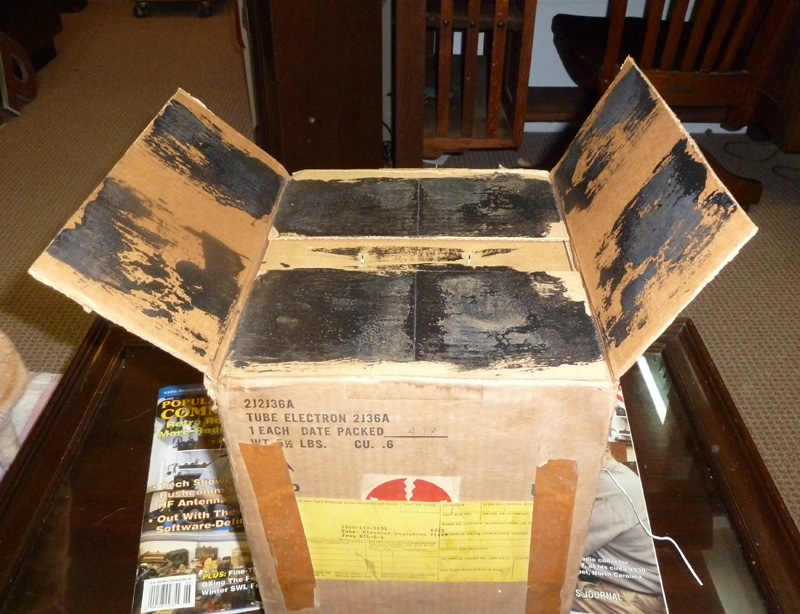 Not only was the box taped closed, the flaps were glued too.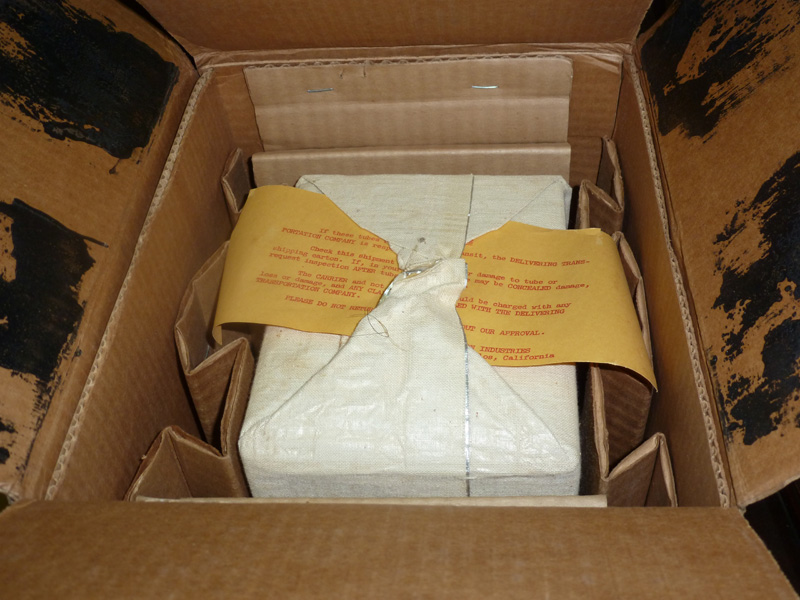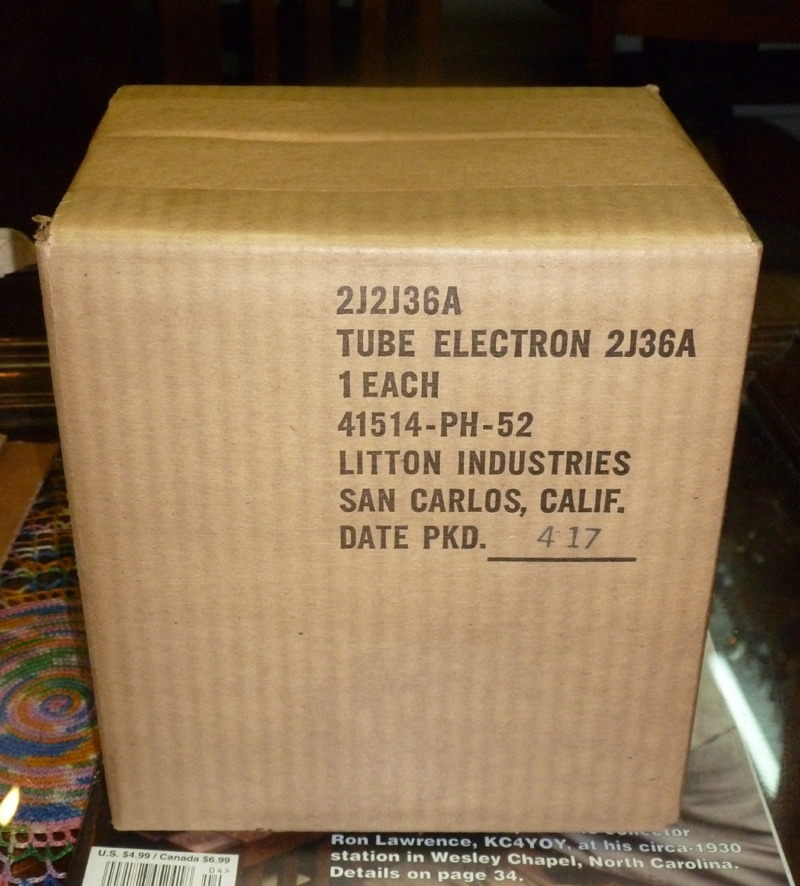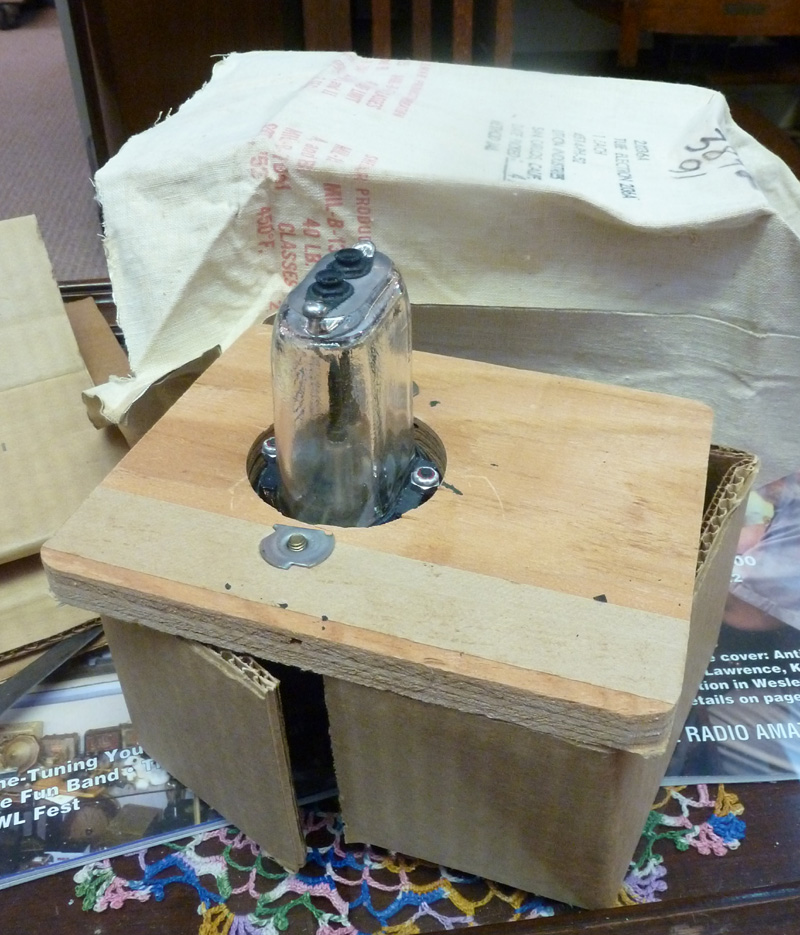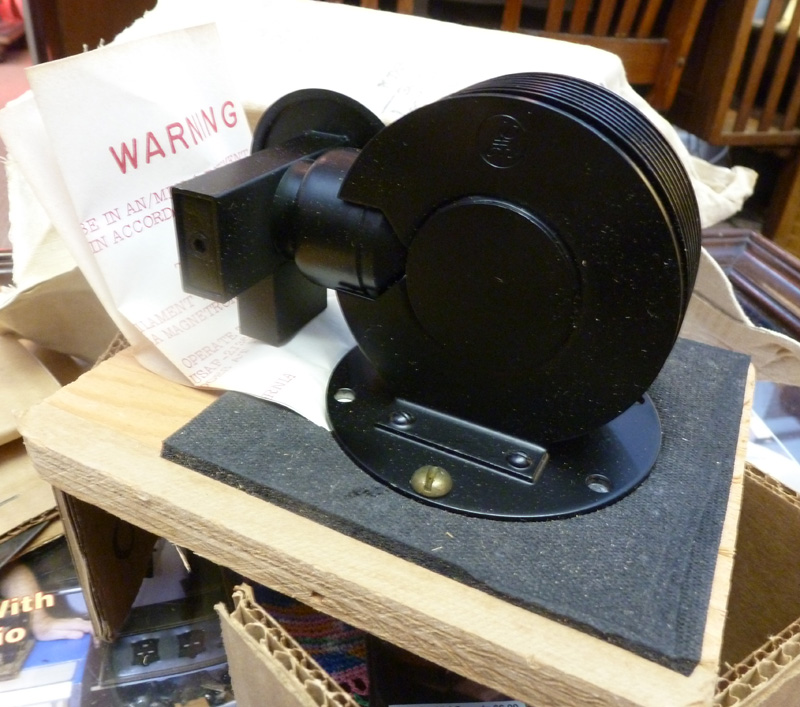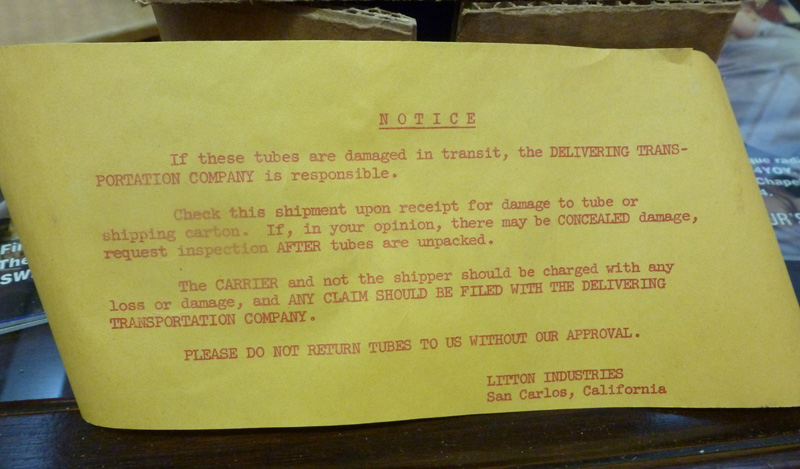 They had problems whit shipper back then too.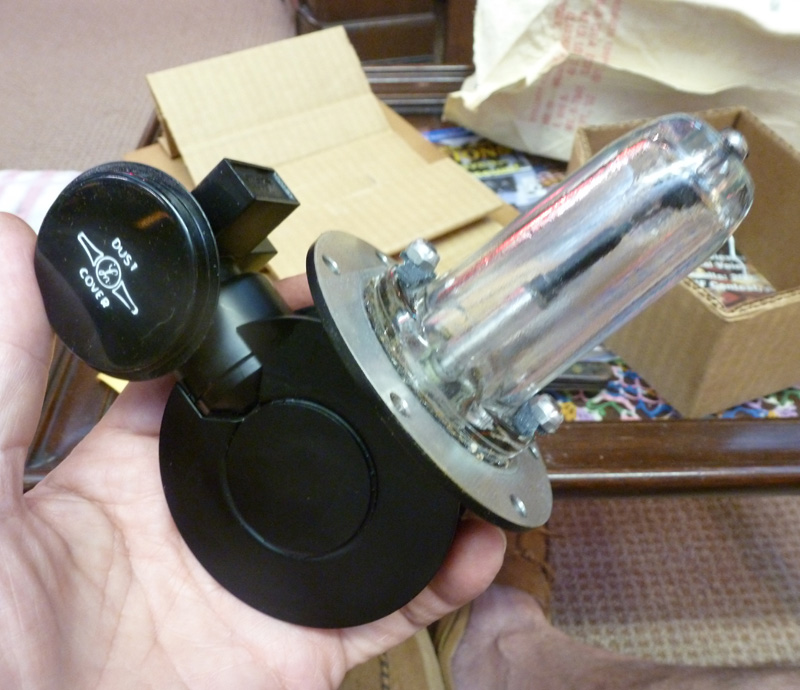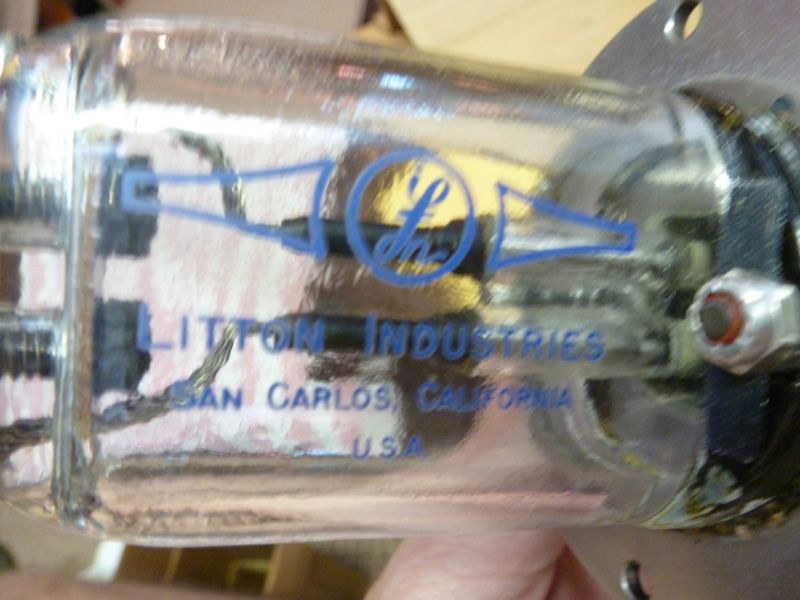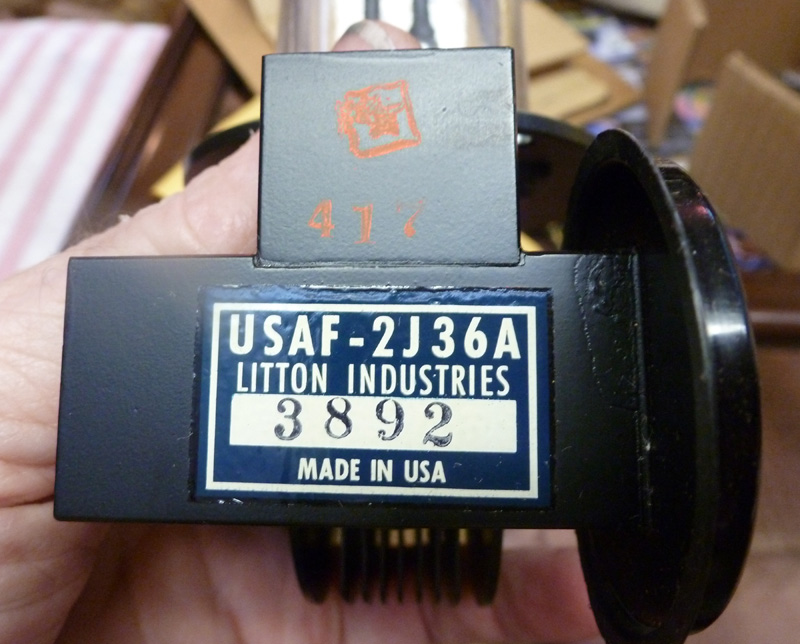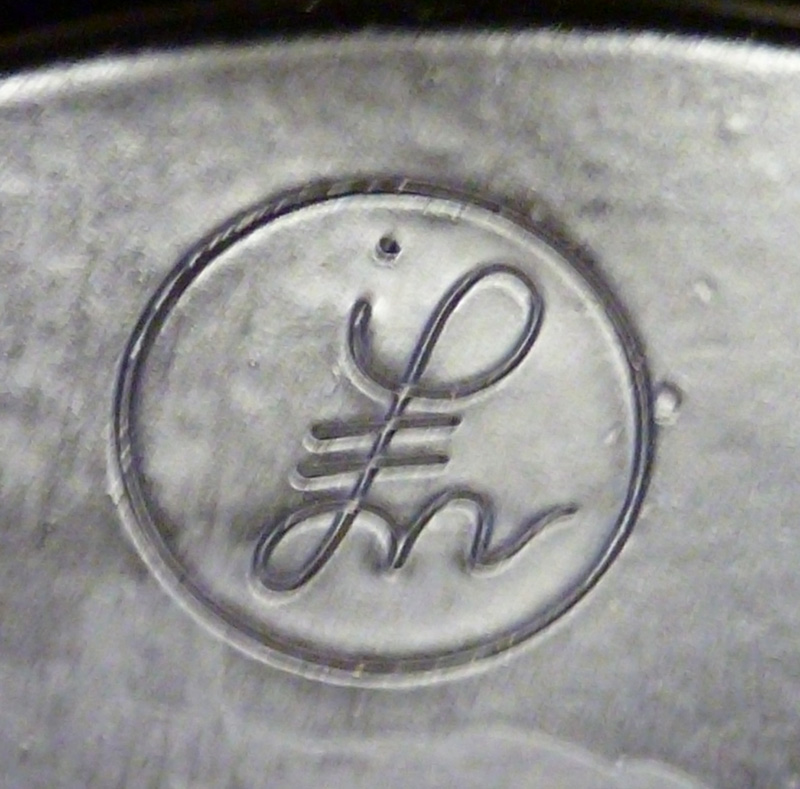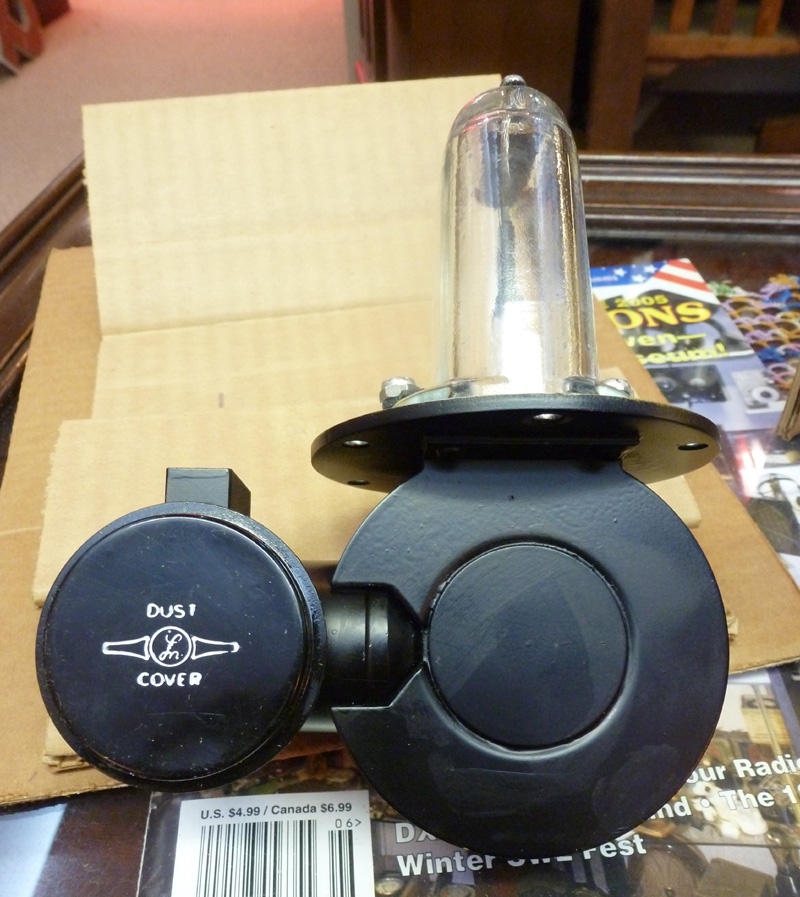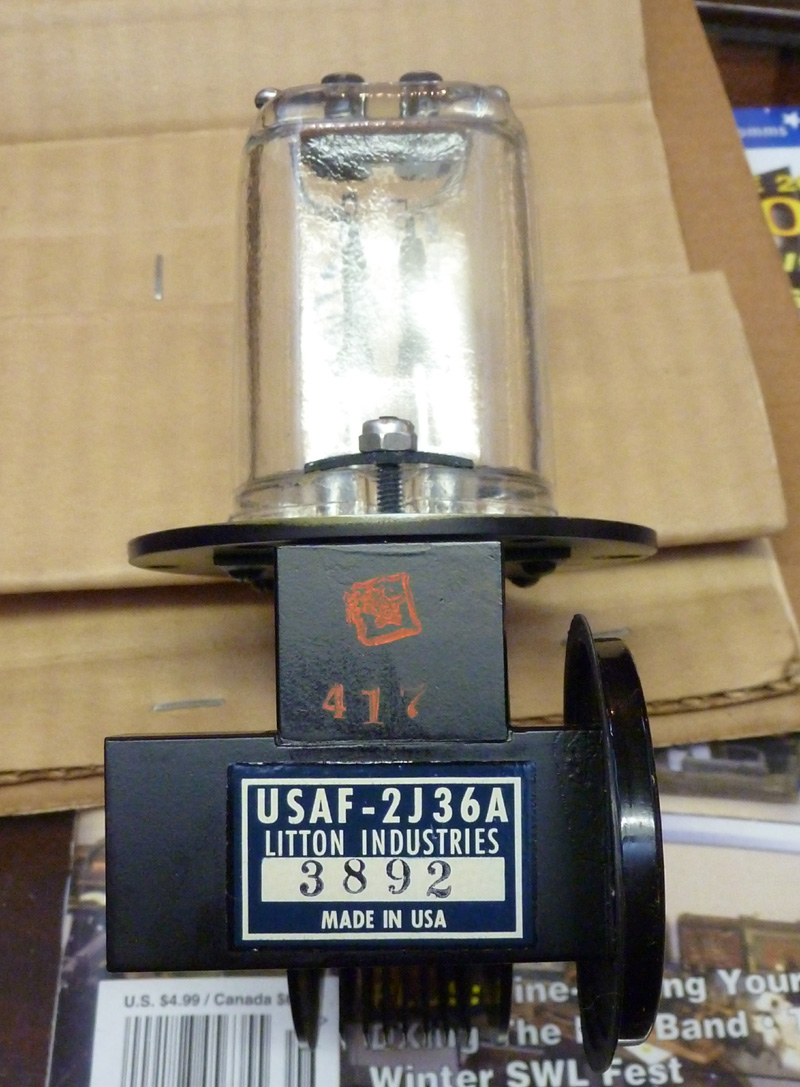 The Litton Industries logo stamped in one of the cooling fins.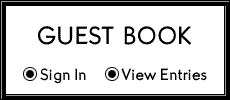 PLEASE sign my Guest Book

Radio Manufactures Association Spec sheet

for the 2J36A Magnetron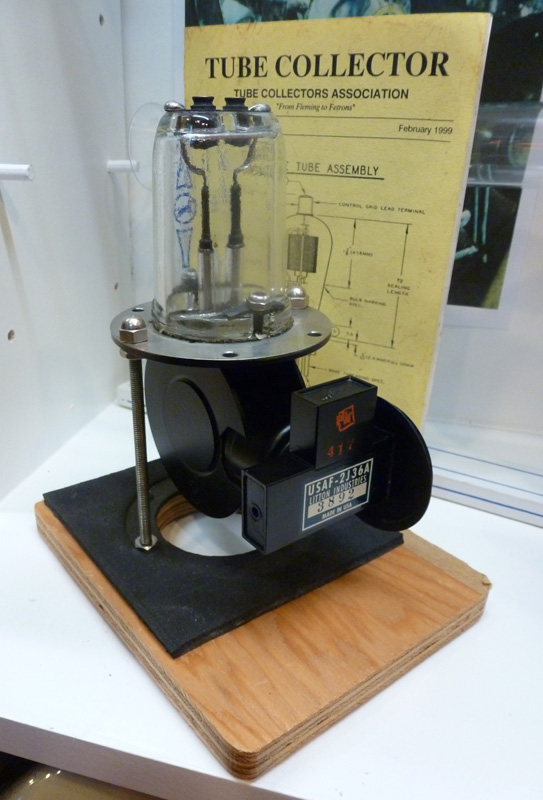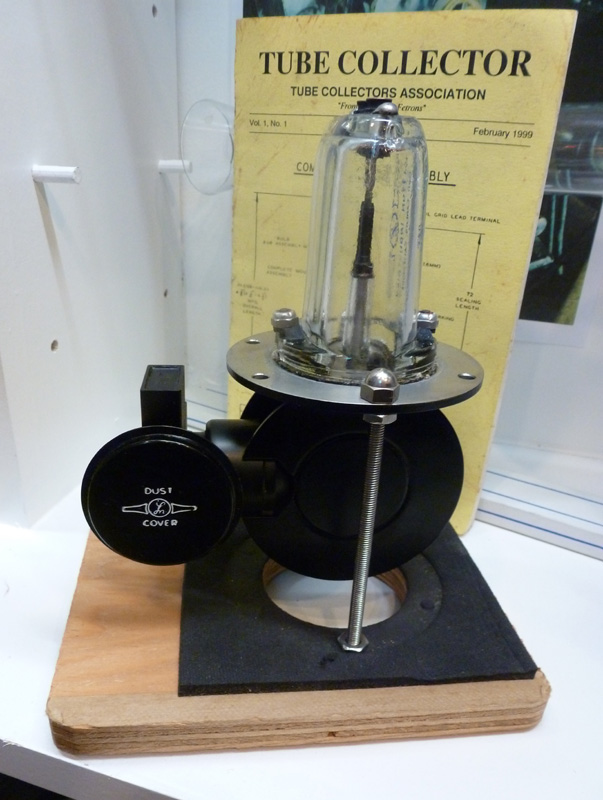 I used the same board that the Magnetron was bolted to for

shipment as it's display base.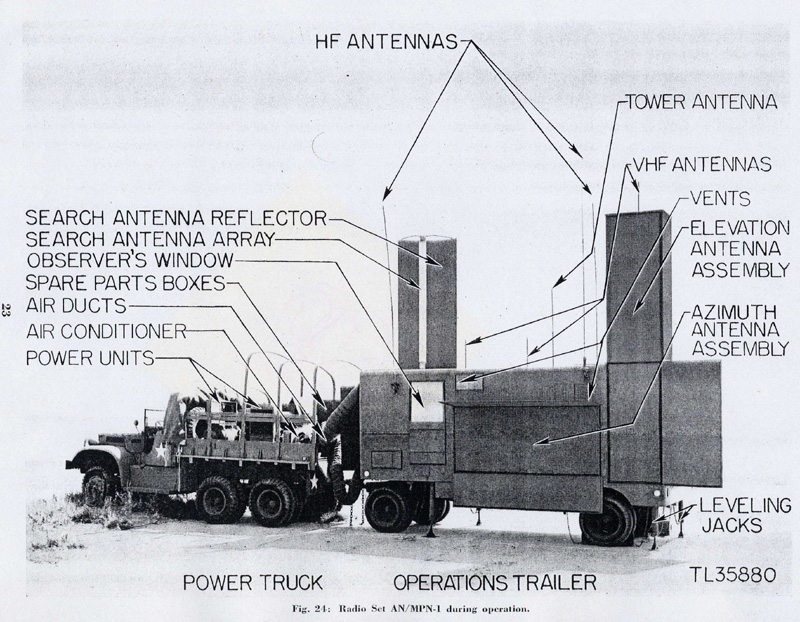 WW2 vintage AN/MPN-1 Approch Control Radar system.

Please check back as more tech data will be added soon.