Parts needed for Clough-Brengle project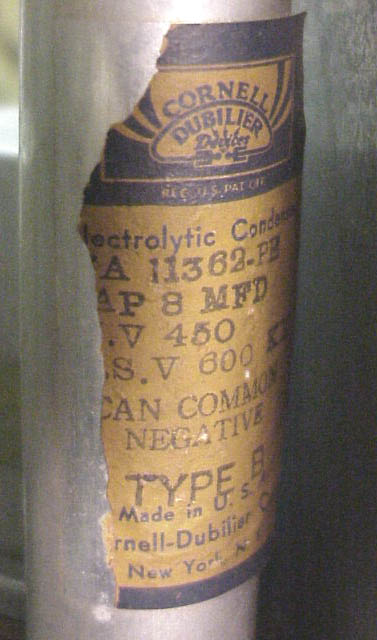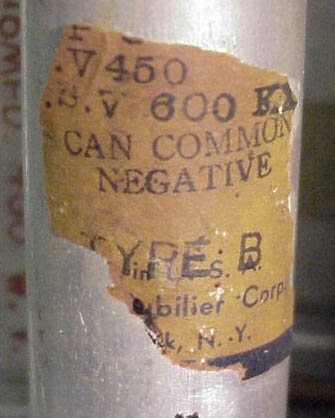 Below are photos of the CORNELL DUBILIER filter caps on the model 87 transmitter.

As you can see the paper labels are badly damaged, I would like to find 2 caps with the same specs that have good labels. The caps can be bad, I hope to be able to steam the labels off and attach them to the existing cans. Please check your junk boxes for these caps.

They are CORNELL DUBILIER 450V 8 MFD. Type B

Thanks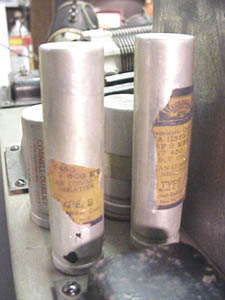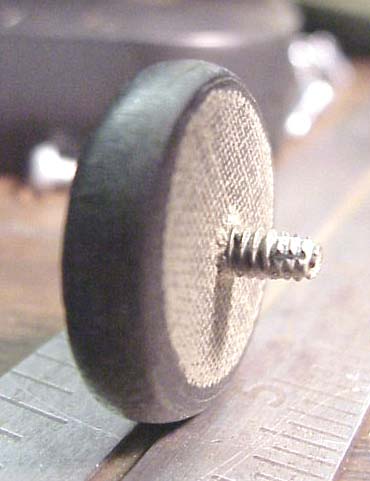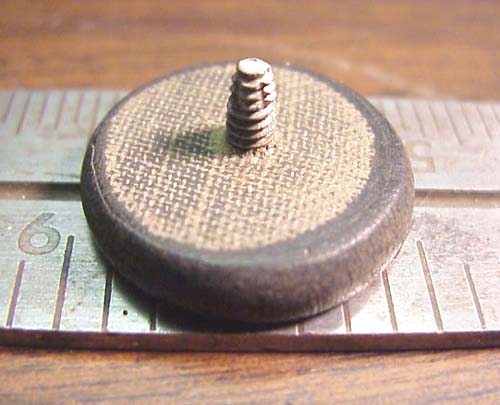 Below are 2 photos of the rubber foot needed for the CB-87.

I have 3 that are original, there is wear on the bottom of the foot such that

the head of the mounting screw shows.

First I would like to find ONE original that has about the same

amount of wear.

That not working, I would like to find FOUR that do match, even if new or

nearly new.

The mounting screw is 6-32 thread. The foot is about 1 inch across and

almost 1/4" thick.