Civilian Conservation Corps.

Radio Stations and Radio Schools

The photos on this page are courtesy of "The New Deal Network"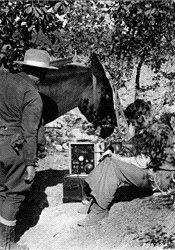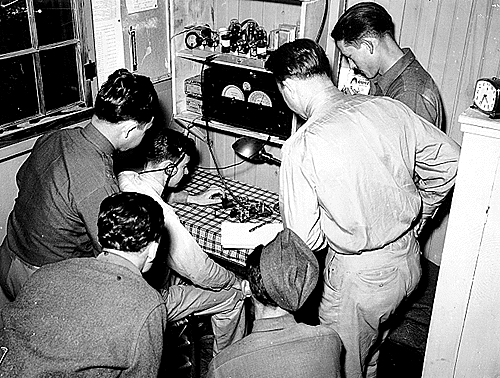 CCC Boys Learning How to Use a radio

Camp Sanders, Mt. Hermon, LA.

Theron Roth, Co. 535, CCC Yellowstone Park, Fort Missoula District, receives a message at his post from District Headquarters, Fort Missoula, Montana. All companies in this district are served by radio.

Radio Code Students, 1938

Class in Shortwave Radio

Company 1225, Camp Carson River, BR-35, Fallon, Nevada.

Radio Training

Company 1337, Camp Lost Horizon, Laquin, PA

A&N CCC-39, District D Radio School.

1937

Practicing Code, January 1938

Radio Engineering

Twin Camps, Co. 1951, SP-29, Co. 2950, SCS-9, Lompoc, California HDR, LA District CCC, Van Nuys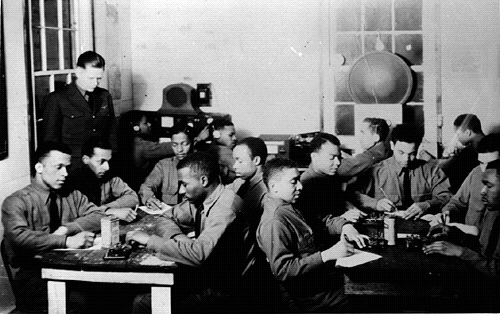 Radio Class, Colored CCC

Company 2314. Radio class taught by Lt. Countryman. Enrollee operated radio station.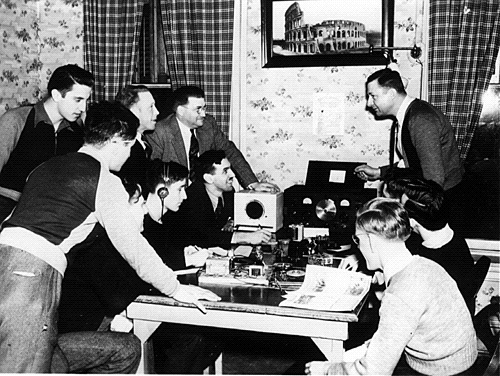 Radio Operator, Colored CCC

Company 4434, Camp P-78. Black radio operator.

Radio Station WUCC

Enrollee Echhardt on the air. Co. 768, Camp Buck Knob,

Oden, Arkansas.