This page was last updated: July 27, 2008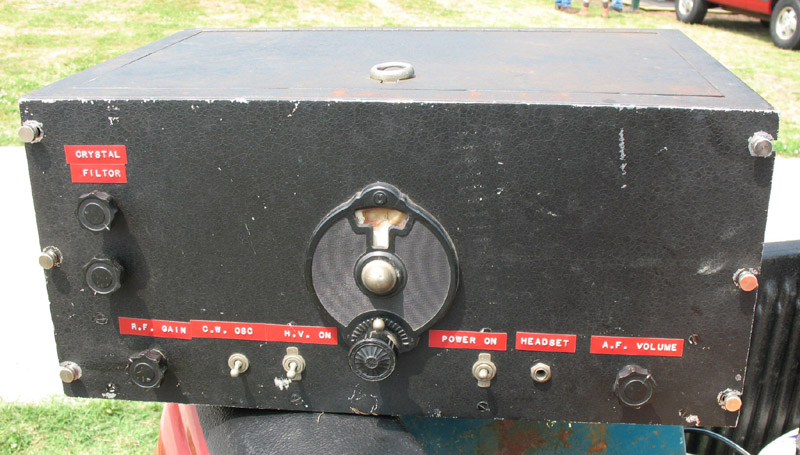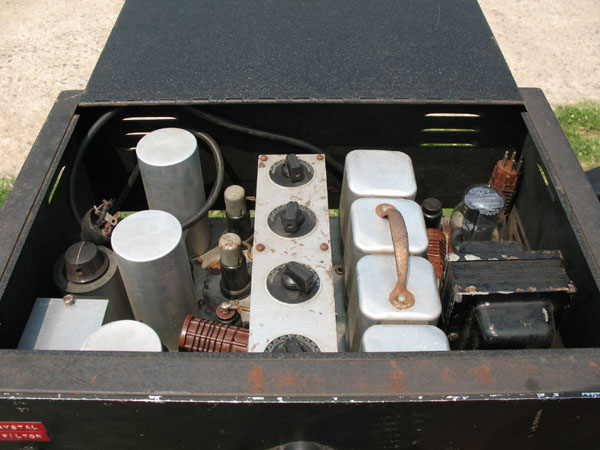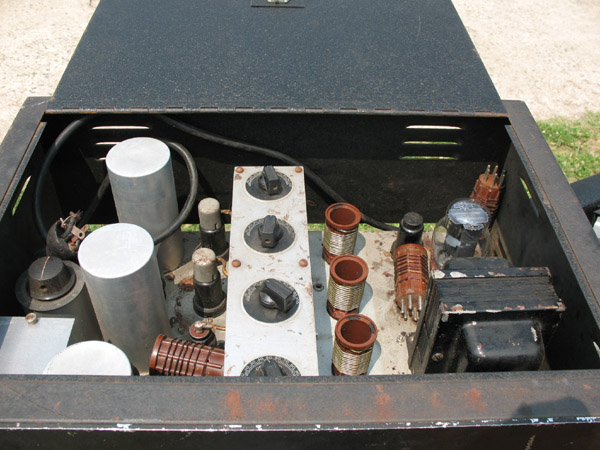 The photos below were taken at the CC-AWA Spencer Swap Meet in May.

It was bought from the estate of an old ham that lived somewhere on the Jersey Shore.

Whoever built it, it sure looks like he did a good job.

The first photo of the front panel shows the Dymo labels that I would like

to replace with 30s vintage metal tags. Did you notice that who ever made the

Dymo labels misspelled Filter (Filtor).

These photos show the inside, notice the removable cover for

the 4 plug-in coils and the four knobs for adjusting the tracking.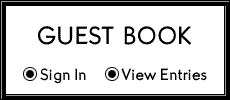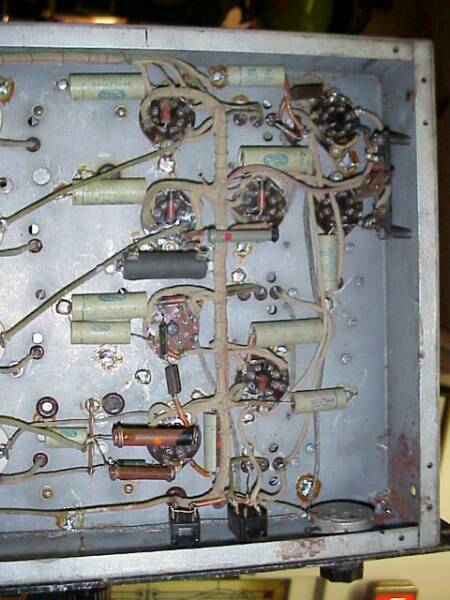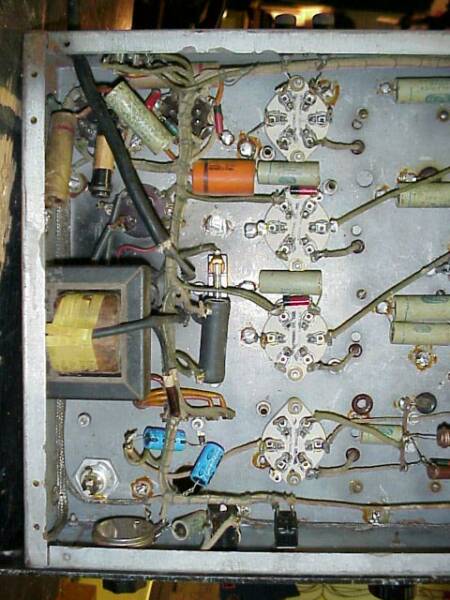 The photos below make a composite image to show a close-up view of the underside

of the chassis. Check out the lacing of the wires and layout of the

components, it almost looks too good to be a homebrew to me...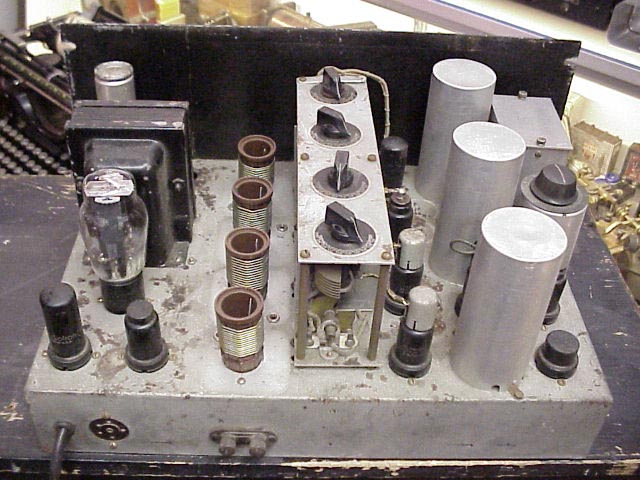 Rear view of chassis. Note the construction of the main tuning condensers and the

tracking adjustment condensers a true craftsman built this thing.

Hopefully I can dig through my collection of 30s QSTs and find a article about building a receiver like this.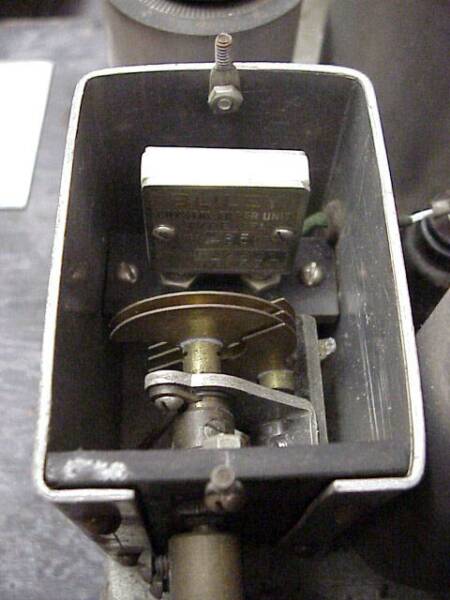 Here's a view of the inside of the crystal filter using a Bliley crystal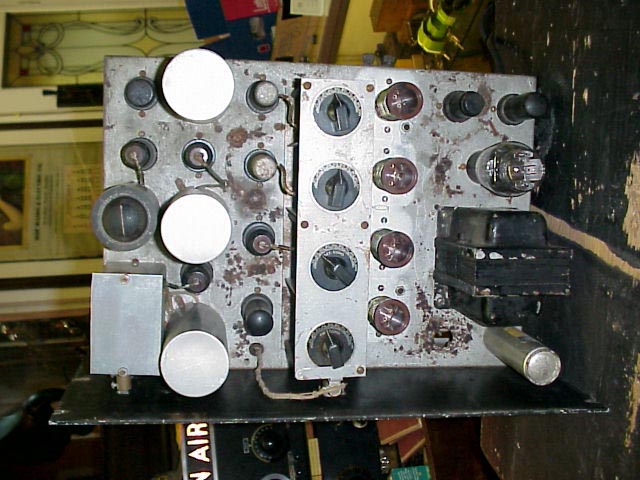 The ten metal tubes used in this receiver were announced at the June 1935 IRE convention - part of the "original nine" metals.

Their final registration was on 8-15-35


Someone has alread installed some modern filter caps to replace the multi section cap mounted on top of the chassis. Hopefully I can find someone that can rebuild it for me so I can get rid of the "new" caps.



A new fuse has been added in the AC line



For the latest updates one this project, visit the "Project Notebook"